Old World Maps
A collection of old and historical maps of the World.
---
The World according to Eratosthenes, 220 B.C.
---
World map of Pomponius Mela reproduced by K. Miller (1898), 43 A.D.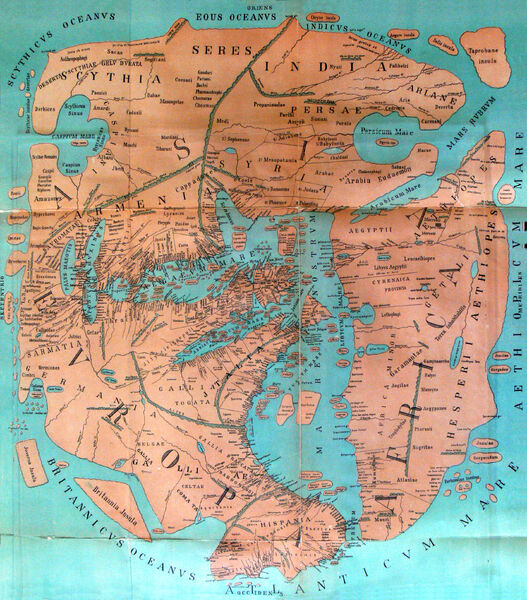 ---
Typus Universalis, 1542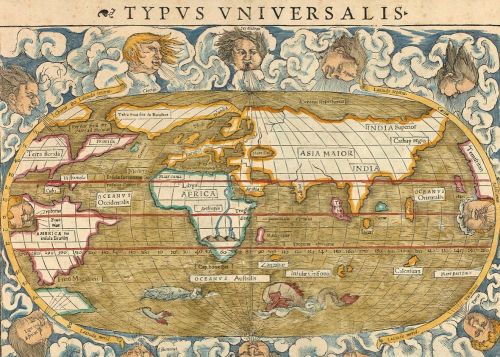 (Source)
---
Magellan's Circumnavigation of the Earth, from the Portolan Atlas by Battista Agnese, c. 1544.
---
Theatrum Orbis Terrarum, 1570
---
A Map of the Myriad Countries of the World, China, 1602 (Japanese copy, 1604)
---
Map of the heavens and the earth, 1699
---
Old World Map of Captain Cook Discoveries, 1799
---
World map, Prague, 1807
---
Moral and Political Chart of the Civilized World; Exhibiting the Prevailing Religion, Form of Government, Degree of Civilization, and Population of each Country, 1821
---
Map of the square and stationary Earth - Flat Earth map by Orlando Ferguson, 1893
(Source)
---
World Postal and Currency Map, from J.G. Bartholomew's Atlas of the World's Commerce, 1907
---
Exploration and Mapping of the World, ~1910.
---
The World: Colonial Possessions and Commercial Highways, Cambridge Modern History Atlas, 1912
---
Where gold was produced and stored in the world, 1936
---
World Powers, 1957.
Edited by John Bartholomew, M.C., LL.D. The Geographical Institute Edinburgh.
(Source)
---
It's an Interesting World in an Interesting Time, 1959.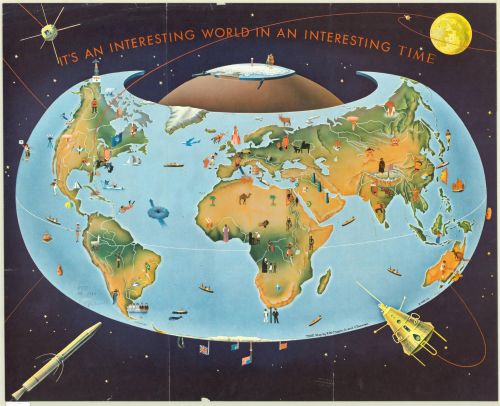 (Source)
---
The New Portrait of our Planet. LIFE made up these unique maps which reveal for the first time how the ocean floors would look if the water and ice were suddenly removed.
Published by LIFE magazine in 1960.
---
U.S. Air Force map of the world, 1961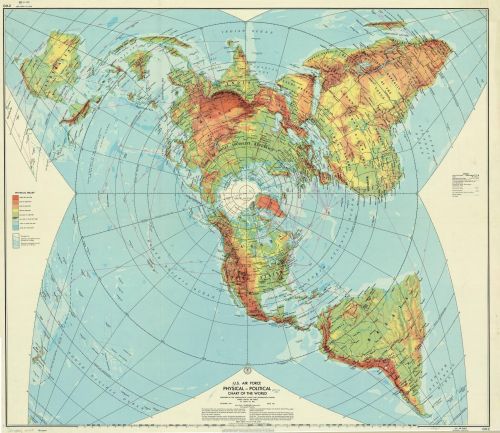 (Source)